Hello. This is my first post here but I've been lurking for quite some time. Our four-legged baby girls--Sophie, Emma, and Bella--needed a bigger house to nap in during the day but we couldn't find one that we liked. Yesterday I was in a crafty mood so I decided to just make them one. And, of course, I made it in the shape of the TARDIS.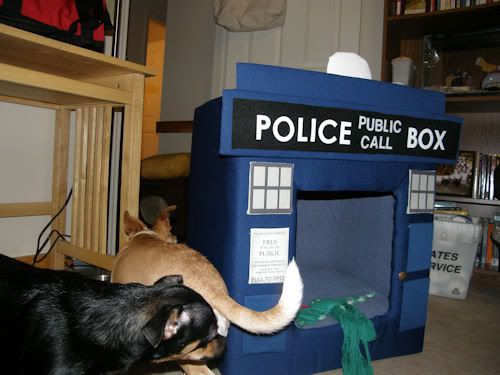 ETA: Thanks for all your wonderful comments! And the girls are finally using their new bed.
It took a little longer than I thought it would--I started yesterday afternoon and just finished it this evening--and the scales a bit off, but I'm really happy with the result.