Hey everybody!
I have taken a moment to de-lurk and show you the costume i made. I went to Marcon recently and went as the fifth doctor. Since i really didn't think i could pull off the whole striped pants look, I made a skirt and went as girl!five.
I sewed the skirt and put trimming on the coat.
I also did some jiggery pokery with the sweater but i mostly just made it up as i went along.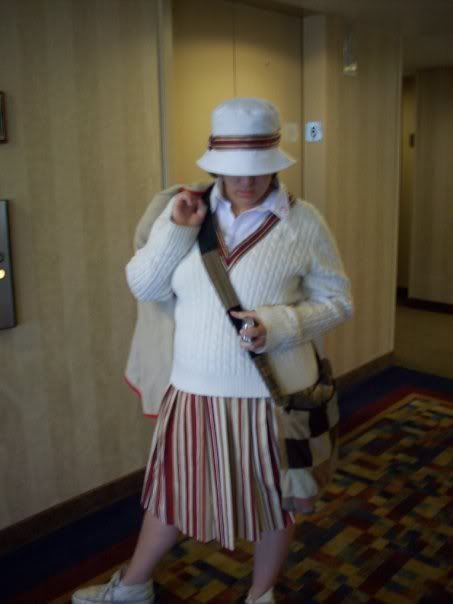 gratuitous picture of me and a cute ten.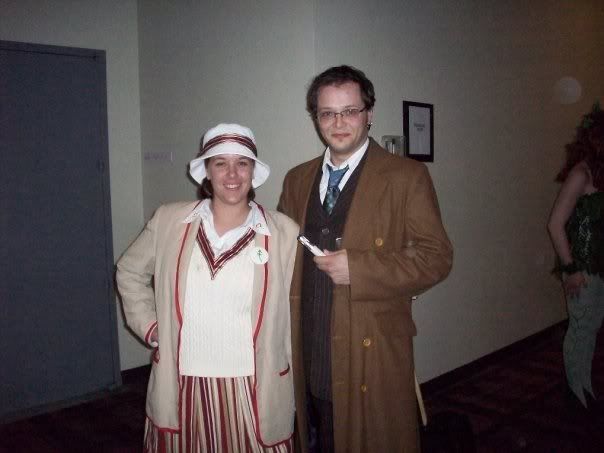 (Please note my *awesome* celery pin. A nice button maker person made it for me while i was there.)
I may look silly but I had a blast. Hurrah for conventions!