I unpacked my tree angel about a month ago and just couldn't put her on top of my tree.
She's been upgraded. :)
I started out with a cheap doll from Michaels.
First, I pulled her legs off. :)
Then I attached her torso to a cardboard tube (also from Michaels) with some Mighty Putty (again, Michaels).
I cut her arms at the elbows, bent them and attached them to her face with epoxy. The other ends, I epoxied (and then later covered and re-sculpted elbows in Mighty Putty). I then cut off the rest of her hair.
Then I cut some foam from a sheet (Michaels) and made wings. I attached these to her back with epoxy (Home Depot).
(picture didn't make it, sorry)
I then took Paper Clay (Michael's -- Thanks Gen!!) and modeled her dress, hair and the details on her wings.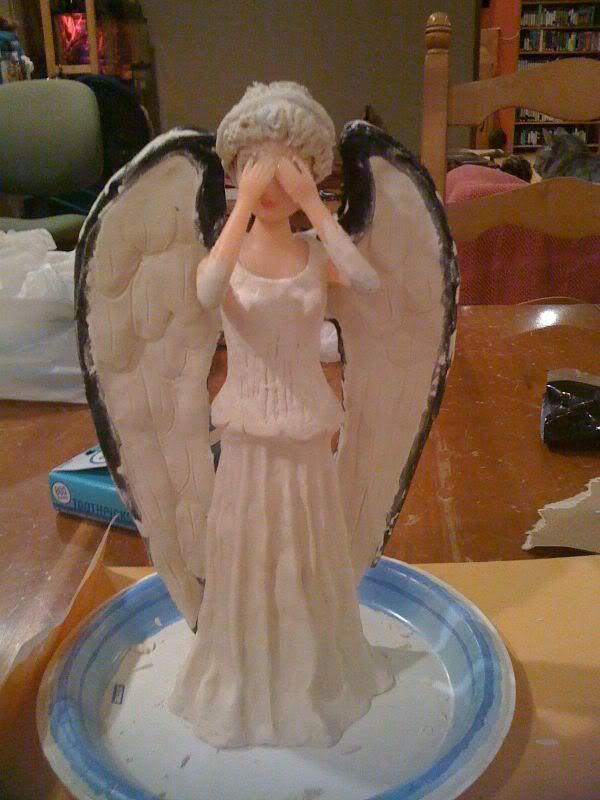 Lastly, I painted her with Valspar's 'Stone' spray paint.
And now she's on my tree!
Current Mood:
artistic