I like portmanteaus. And shiny things. I posted some TARDIS shrinky-dink earrings a couple weeks ago, and now I have Cybermen!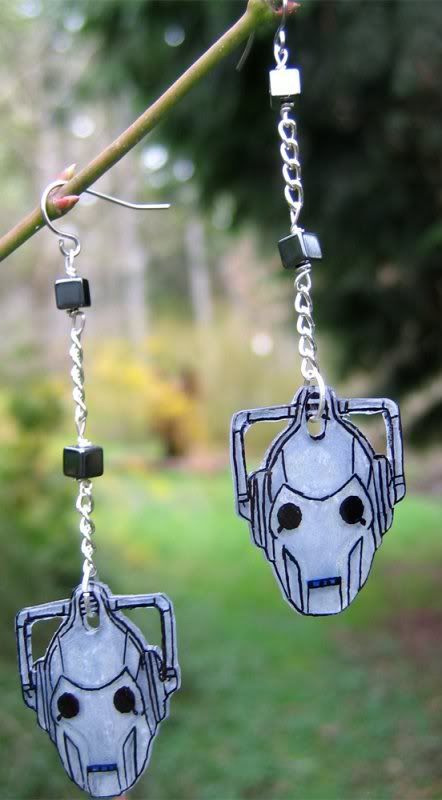 Okay, Cyberman heads. They're New Who Cybermen; I was initially planning on looping the jump ring that connects to the chain through one of their antenna-headset-handle things, but I was worried that they'd be too delicate, so I punched a hole instead.

Their extreme cheekbones just kill me. Oh Cybermen, you have such elegant... exoskeletal structure!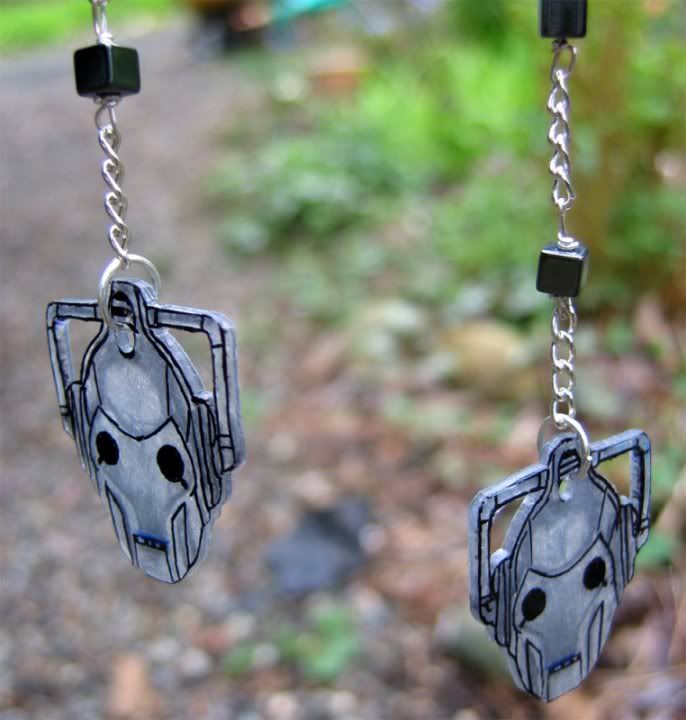 These took way longer than the TARDISes because the design is a bit more involved, so I gave them fancier chains to dangle from. Hematite cubes! Totally Cyberman-appropriate!

I also found a use for one of my tiny mateless TARDISes...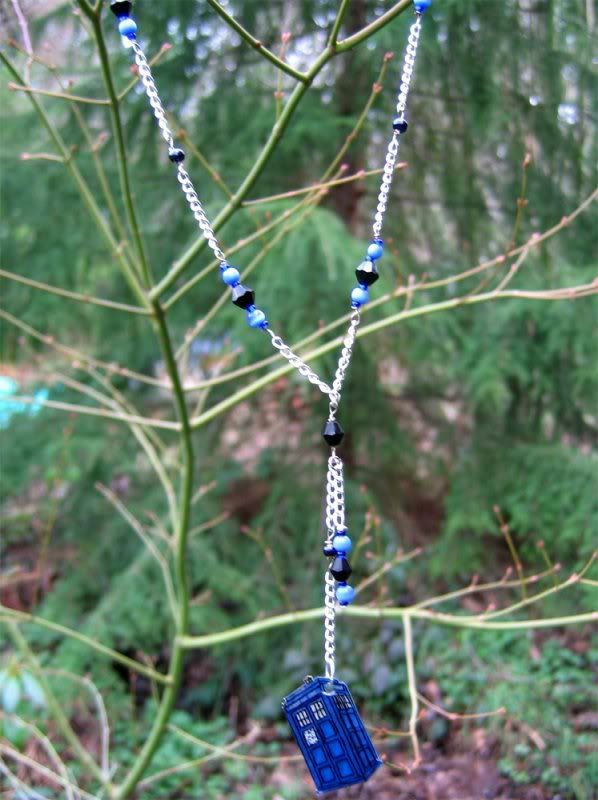 I didn't want to just string it on a chain, so I made it into a lariat necklace. Well, lariat-style; there's a clasp in the back, because I didn't want the TARDIS to get scratched in the process of knotting the front.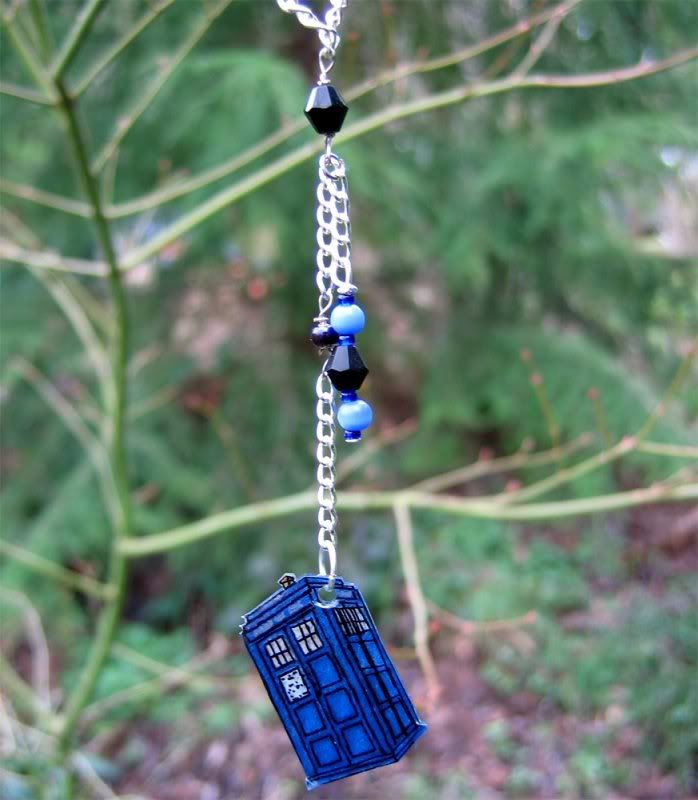 The beads are glass and tiger's eye. They're all shades of blue except the big faceted ones, which are black. I prefer lariat necklaces pretty short, but if this one is worn long, it looks like the nerdiest rosary ever.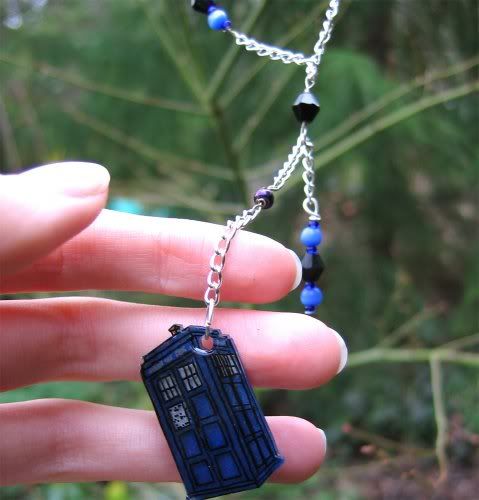 I love how these TARDISes COMPLETELY change color depending on the light and the angle. Crazy!

I'm not sure what else to make into tiny plastic charms! Since I'm not the world's greatest artist, I'm concerned that Daleks and people might be a bit beyond me. Hmm.