Two offerings today.

The first is a quilt with a TARDIS on it. It was . . . interesting to create and more expensive than I'd have imagined. But, it turned out pretty cool.



Click on the photo for the full write up and more photos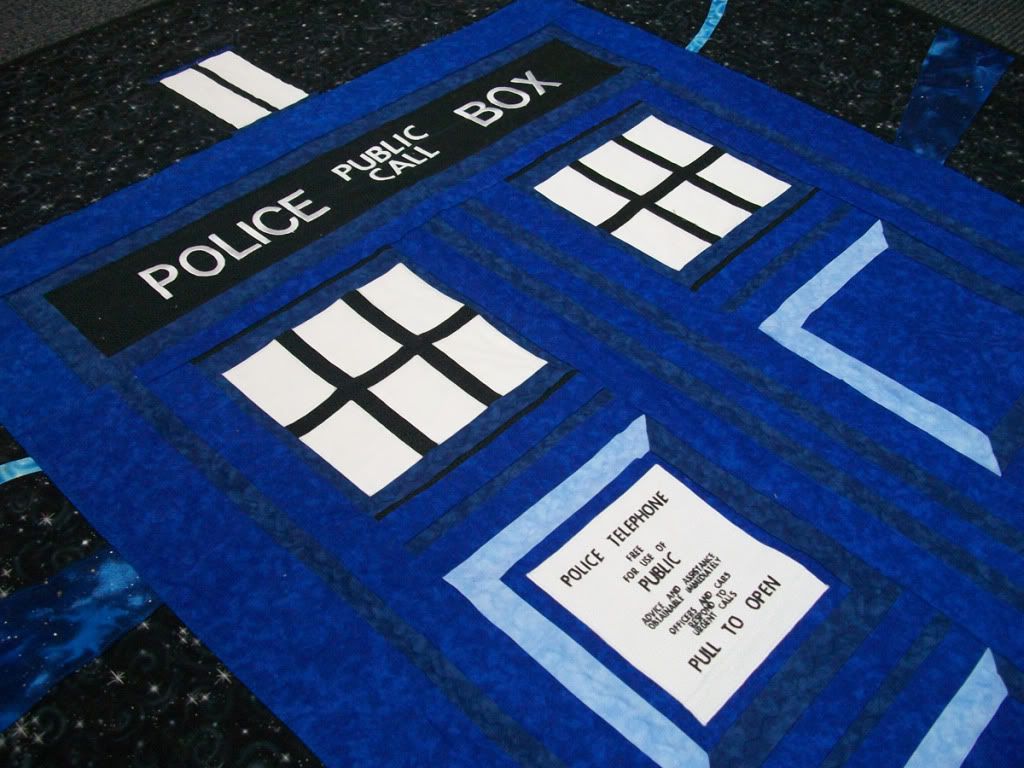 The second is a complimentary pillow that I whipped up yesterday for a total of 3 hours of labor and about $6 in fabric. It was made for my roommate for his birthday, which did happen to be yesterday. I used the same fabrics for the pillow as I did for the quilt except for the red. It is the same print as the background of the quilt top . . . just red, not black.



The center has an appliqued sonic screwdriver with the words, "Who looks at a screwdriver and thinks this could be a little more sonic?" around three edges. The corners of the pillows have embroidered Daleks in them. The Daleks did not turn out as awesome as the screwdriver and I can't seem to get a decent picture of them due to their color on the fabric. They're there though, I promise. I'm awfully pleased with the screwdriver though and I wish I had more things I could put it on. Perhaps a purse of some sort.