Time for another post on how I made something that I think is neat! This particular thing is a leather bag that I hand tooled, dyed, and hand sewed.

Teaser: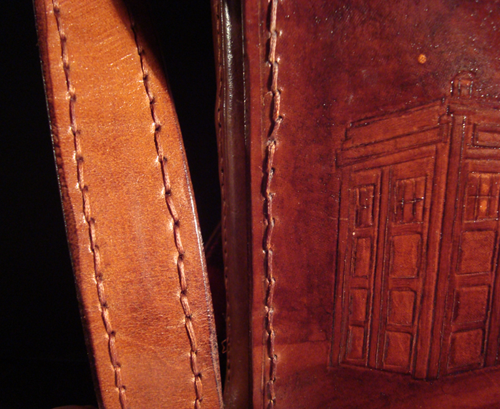 Finished pictures!

How I made it!

1 - Table of Contents, and why in the first place.
2 - Research.
3 - Designing.
4 - Tooling.
5 - Other Leatherworking Steps.
6 - Dyeing.
7 - Assembling.
8 - Sewing a lining.

All links go back to my journal. Will also be cross posted!