Hello, crafty Whovians! Can I just say that I am so impressed with all of your amazing talents and think you are all fantastic? I am new here, and come bearing the gift of the 9th and 10th Doctors' sonic screwdriver made from glass and metal beads for use as a charm or miniature.






Starting with a 2 inch silver tone headpin, I used some glass seed beads (black, blue, and silver), metal tube beads, a clear glass tube bead for the extended conformation, and a few smooshed crimp beads (squashing them flat into donut shape). I finished by trimming the headpin with wire cutters and then bending a loop with pliers.




As you can see, these are quite small, and the retracted one is a nice size to add to a charm bracelet or to use as earrings.




Alternately, you could put the loop at the base of the handle if you wanted to use your tiny sonic as an accessory for a doll.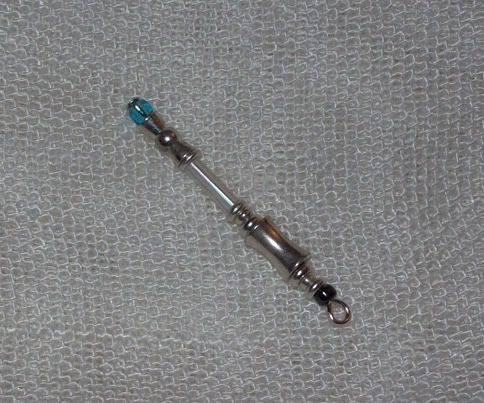 Here is Elphie helpfully posing with one so you can see the scale. I put a put a tiny rubber band through the loop to help hold it onto her hand.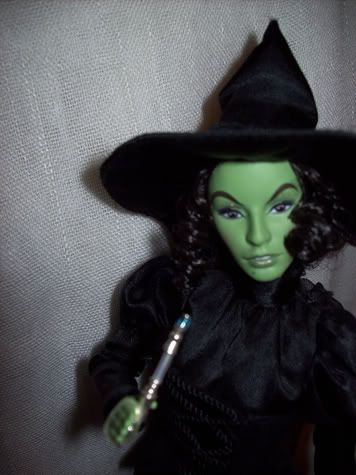 I didn't have any beads on hand that would work as the claw end of Eleven's screwdriver, but I'm sure the basic idea could be easily adapted.